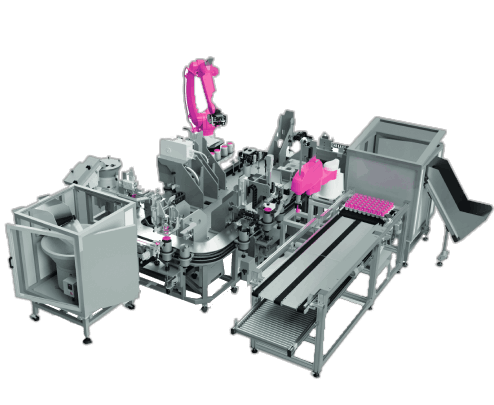 Innovative machine allowing great flexibility in design and operation to handle multi-formats, based on magnetic conveyor technology.
INNOVATION U2
A revolutionary solution that pushes the limits of flexibility thanks to magnetic levitation technology, allowing the order of operations to be defined.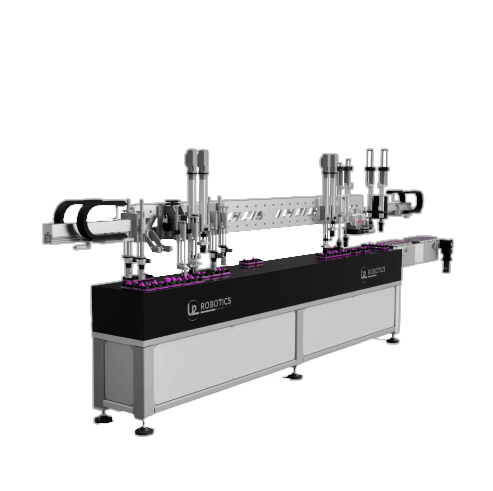 Robotic line designed for the assembly of roller shutters for swimming pool closure! We propose a new range without a "table" and with a frame around it. The frame works as a structure and as a covering, it is an all-in-one machine!